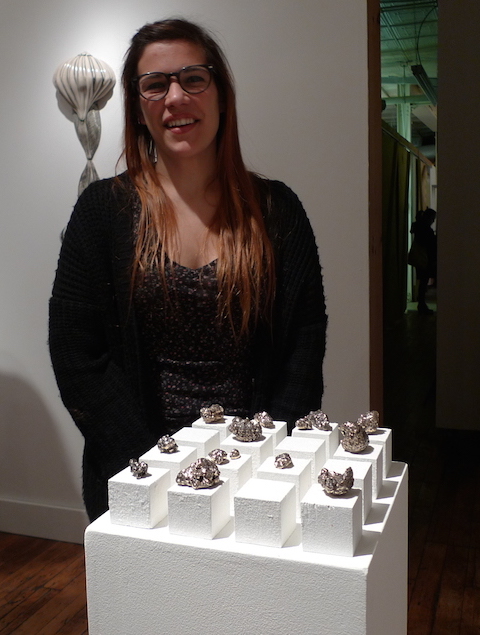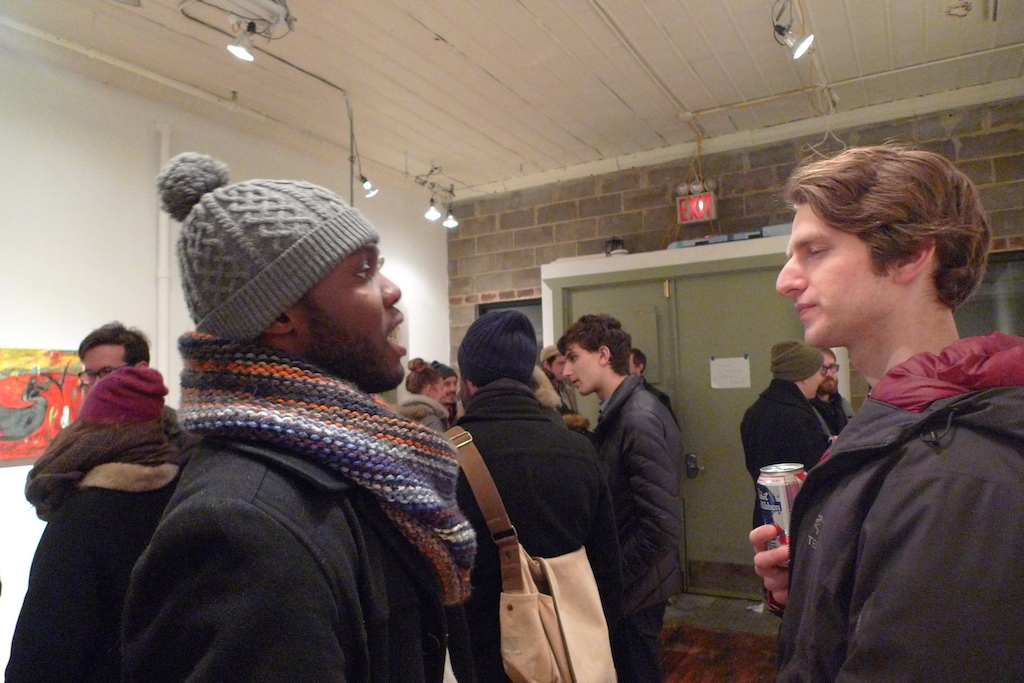 Body in Eden
Curated by Margaret Coleman for Art Shape Mammoth
http://www.artshapemammoth.org/

January 9th - February 1st
Opening Reception: Friday, January 9th, 7 - 10 pm
When we look at fragments of the body, or an implied body, can we for a little while cease to be ourselves? This show proposes that new ground can be covered through juxtaposition of fragments and materials that create a passage and a boundary all the while using the body as a threshold.
Wayfarers Gallery and Art Shape Mammoth (ASM) are pleased to present Body in Eden, an eight person group show exploring memory and body parts as fragmented and obscured, real and implied. The body passes through space leaving the space affected, sometimes chewed up and always changed. In some cases the viewer is the body as the scale of the work invites her in. The mere trace of the body may be all that marks the final work, and the painting, fired clay, cast bronze and stone sculpture exhibited here are in easy dialogue about the body as a vessel of nostalgia or record of memory, scarred document of past stimuli.
Several of the artists work in traces, evidence or insinuations of the body or at least the memory of it. In Jennifer McCandless' ceramic sculptures, she explores the liminal place between representation and abstraction, as her sculptures morph into flesh-like sinews. Joan Harmon's cast glass ceiling installation demonstrates psychological evidence of the physical body. Leslie Fry's ceramic forms emulate isolated elements of human anatomy each reflecting architectural details. Jane Gordon uses ceramics as well, to reference the body in relationship to an underlying narrative of survival.
Jordan Cooperman's paintings contain full bodies abstracted into their surrounding settings while in Maureen O'Leary's painting, the complete lack of a person becomes a walk-in American Eden, an idyllic if slightly menacing East Coast forest that the viewer can observe as if he/she were alone in it when looking on in the gallery. Melissa Sclafani's performance turned sculpture demonstrates a trace element of the body, physical remainders left behind as evidence of the body's presence and activity. Kevin Donegan works in stone, using a solid material to explore the body as a threshold, on a continuum of change.
Art Shape Mammoth is a national organization with the mission to enhance nationwide contemporary arts dialog by supporting the development of artists and connecting them with new communities. ASM facilitates a nationwide artist representation and exhibition program, a community gallery and workshop space in Vermont, a near-wilderness artist residency camp in the UP of Michigan, and traveling experiential workshops in metal-casting and ceramics.