Star! Star! Star! Circle!
George Ferrandi
May 29th - June 21st (2015)
Opening Reception: Friday May 29th 7-10pm
Performances: After dark on Fri, Sat, Sun, June 12,13, 14th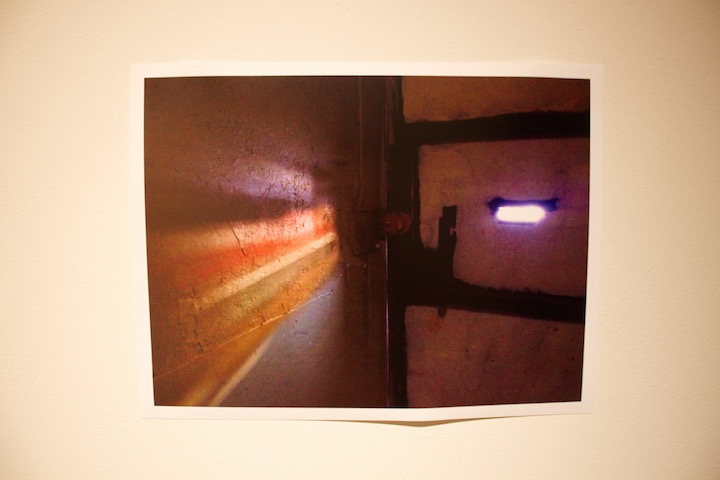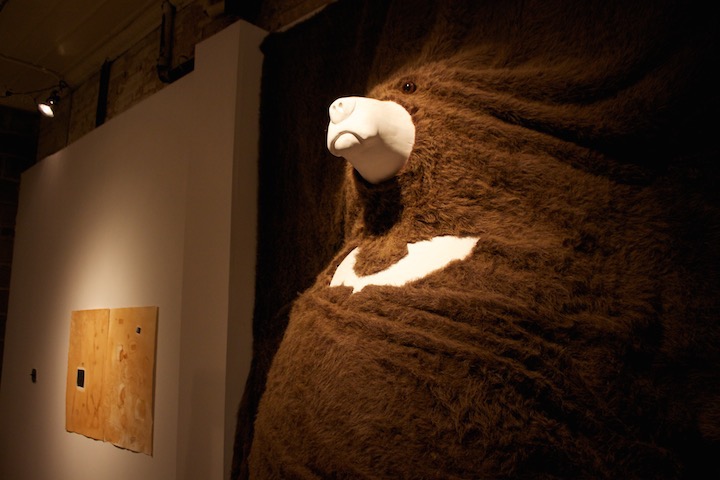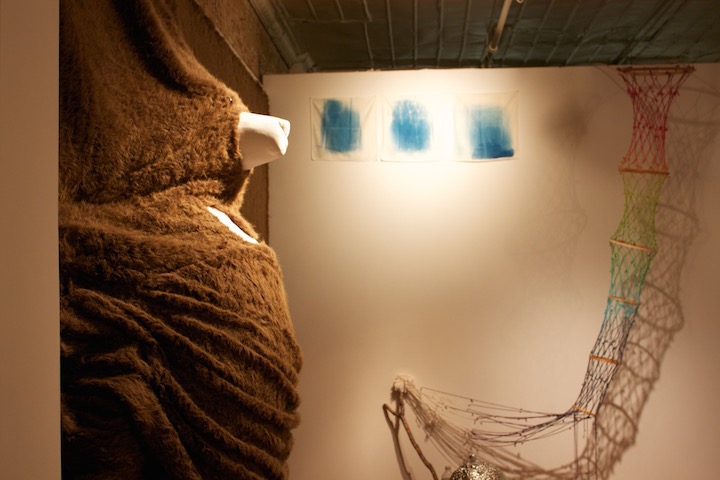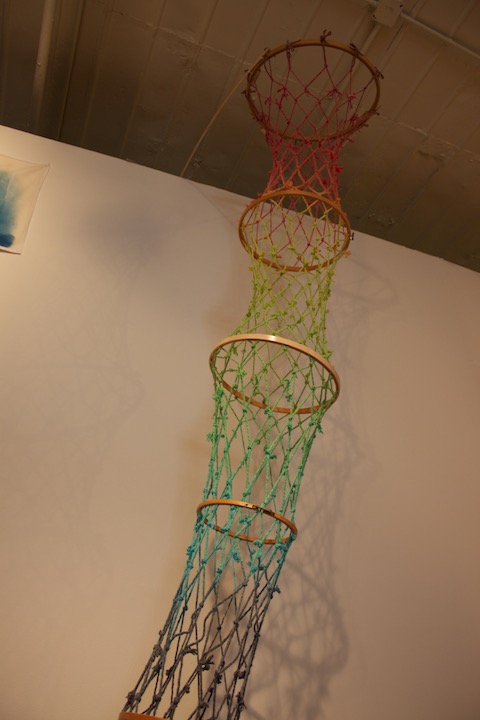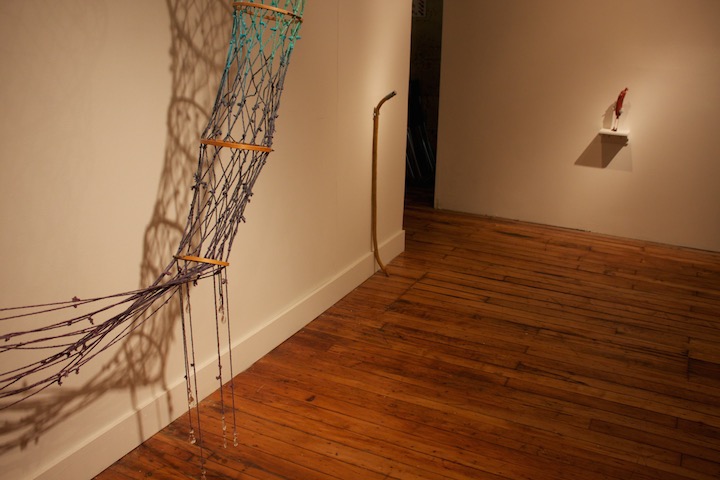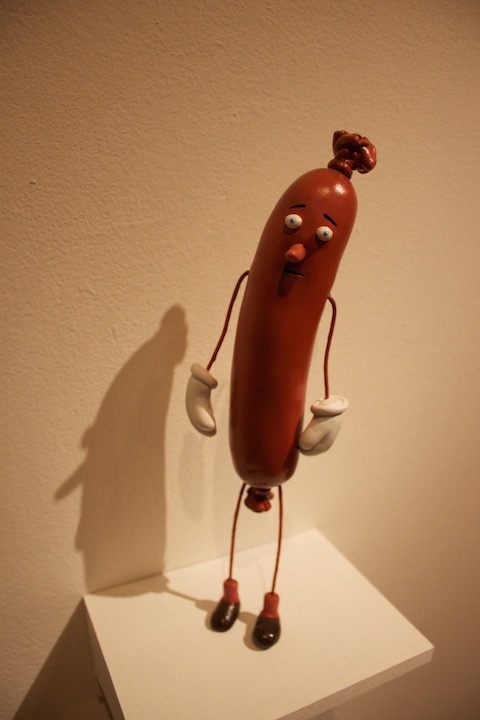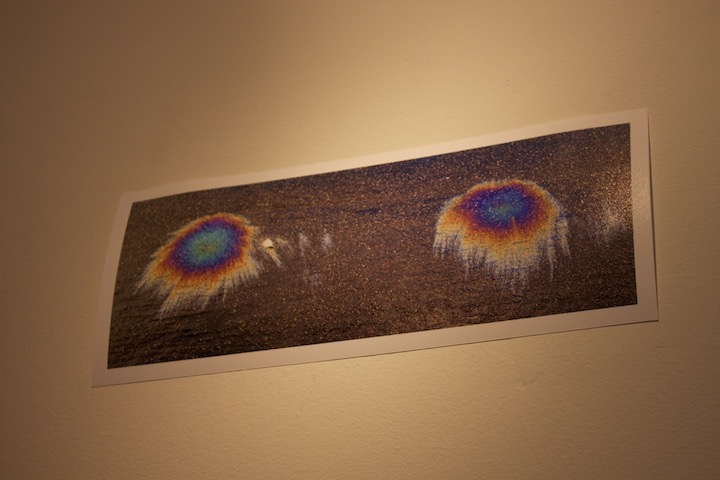 It's a little known fact that the North Star - the fixed point in the night sky that helped lead slaves to freedom in America - is not the same North Star that helped the Egyptians align the pyramids. And because of a wobble in the Earth's rotation, a thousand years from now, another North Star will replace the current one.

Wayfarers is pleased to present an exhibition of new work by George Ferrandi. Star!Star!Star!Circle! includes an immersive, synchronized sound play, as well as sculpture, drawings, and cyanotypes on fabric. This show serves as an introduction to the artist's work related to axial precession. Regarding Star!Star!Star!Circle!, Ferrandi writes, "The fact that the North Star - what we literally consider our 'guiding light' – changes, is an allegory worth ritualizing. Our faiths falter, our parents die, but we look to a new star. I'm curious about how a transition of that scale will be marked, and think we could begin planning that celebration now." Ferrandi puts this plan into action by first writing intimate myths to be associated with each of the stars that will eventually become the planet's North or Pole Star. The sound play and the physical works in the exhibition function as introductions to this cosmological narrative and to each of those nine celestial characters. Ferrandi's current work intimates a temporal paradigm based well beyond the human lifespan, incrementally reshaping our relationship with time.
George Ferrandi's works inhabit an unusual place within the world of contemporary art. Her diverse actions and varied approaches to material objects often incorporate a tenderness that belies scale and challenges cultural assumptions. As Elizabeth King observes, Ferrandi's multi-faceted work "brings a startling humanism and modesty to art's action in the world." According to the International House of Japan, "One remarkable aspect of Ferrandi's work in recent years is her ability to collapse great distances – of time or between people... The Japanese phrase 'kuuki ga yomenai' refers to an inability to 'read' the air between people, but Ferrandi actively works to 'sculpt' that very air… In Star! Star! Star! Circle!, this very air, delicately molded within a circle of newly-formed stars, bridging the distances of time, space, and intimacy, is made tangible."

George Ferrandi is originally from Baltimore, and moved to New York on September 10, 2001. She lives and works in Brooklyn, where she is the founder and director of Wayfarers Studio Program in Bushwick/Bedford Stuyvesant. Her work has been performed/exhibited around the country - at Abrons Arts Center and the Kitchen in New York, Cinders Gallery and DUMBO Arts Center in Brooklyn, the McKinney Contemporary in Dallas, the Wexner Center in Columbus, the Harn Museum in Gainesville, and Fleisher Art Memorial in Philadelphia. She has been awarded grants from the Franklin Furnace Fund for Performance Art and the Mid Atlantic Arts Council. She is a 2015 Japan-US Friendship Foundation Fellow and is currently developing the multi-media festival Jump!Star with Washington Project for the Arts for 2016.
Star!Star!Star!Circle! will be performed this summer on the roof of the International House of Japan in Tokyo, and in the fall at The Front in New Orleans. The project is made possible through the generous support of the Japan-US Friendship Commission and the International House of Japan.

Star!Star!Star!Circle! runs May 29 - June 21st with live performances after dark on Fri, Sat and Sun, June 12th, 13th and 14th.

Participation in Performance requires advance registration:
Reserve your space through eventbrite here: https://www.eventbrite.com/e/star-star-star-circle-registration-16993775841
TOBY PROJECT WALL:
Marlowe Katoney: Survivor: Modern Times in Navajo Textiles
Curated by Candace Moeller